Our Privacy Policy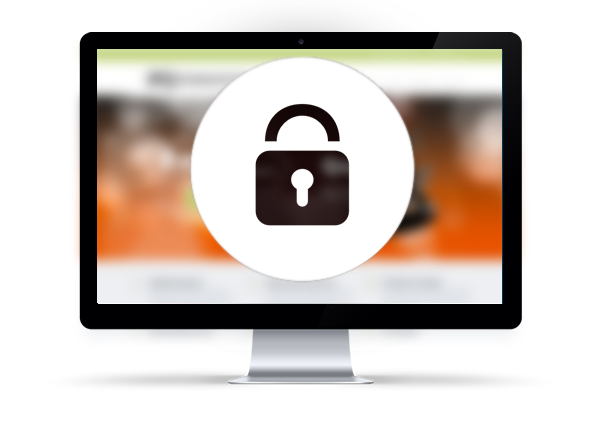 Our Privacy Statement explains how we manage information obtained from you.
Content
We are firmly committed to respecting the privacy of individuals, and any information that we gather is protected from misappropriation and misuse.
We collect certain types of user data, including anonymous aggregate data and anonymous individual data. Aggregate data describes all user data as a whole, rather than the data of specific individuals. Collected data may include pages and topics that people view, browsers they used to view the content, as well as time and length content is viewed. This data may be used by us to understand what information is reviewed most frequently and how users are accessing the information.
Opt-in
We may receive Personal Identifiable Information (PII) via forms located on this web site, or through email and phone calls. If you, the website user, complete and submit your PII via our online forms to obtain service information, you are "opting-in" to provide us with your PII, and accept our Privacy Statement and policies and procedures for handling PII. This action may result in being contacted by someone in our sales, client services or support teams.
By completing any of our online forms, we may collect any or all of the information found in the "Information Obtained" section of this document. We will not use your PII for any use other than stated or intended, and will not provide or sell this information to any third party companies.
Opt-out
You may wish to opt-out of providing us PII by not completing the online form(s) for product information, and may contact us directly via direct email, fax or phone. Please select the "Contact Us" link to find an alternative way to contact us. If you have previously contacted us and provided PII, you may request to have the information removed by contacting us.
Information Obtained
By completing any of our online forms, Professional Insight, Inc. may collect the following information:
Company/Organization
Company Description
Prefix/Title
First Name
Last Name
Address
City
State/Province
Zip Code
Email Address
Phone Number
Current Customer
Hear about us
In addition, for service payments sent through the mail from invoice, or obtained over the phone, the following information may be obtained:
Name on Credit Card
Credit Card Number
Credit Card Verification Code
Card Type
Expiration Date
Company Address from Check
Checking Account Number
Passive Tracking Mechanisms
Our website may utilize passive tracking mechanisms in the form of session "cookies".
In addition, log files that track and compile data for websites are accessed by Google and periodically analyzed to monitor trends of those individuals who visit our website. General information, including pages accessed, the amount of time accessing pages, browser, and operating system, may be used and analyzed.
Personal Identifiable Information (PII)
Personal Identifiable Information (PII) is information that may be used to identify an individual, including, without limitation, your first and last name, your home, business, or other physical address, your e-mail address, which Internet address you go to, what browser you are using, and other similar information (collectively, "Personal Information").
We receive potential client PII via forms located on this web site. As stated above using these forms, you hereby agree to this privacy policy and "Opt- In", providing us with PII. Upon form completion, after clicking the "send" or "submit" button, your PII is sent to a Professional Insight, Inc. Account Professional via unsecured e-mail. We do not collect or ask for any specific information that warrants increased security and/or encryption. Contact and service information is collected to assist our professionals in informing potential clients of our service offerings, or answering your inquiries in the event you are already a client. If the user is not interested in submitting information via the provided web form, they may contact us via regular mail, phone or fax.
The request and PII is reviewed and qualified. The PII is entered into a database that assists us in reviewing past or present comments or through a secure, third party application (Sales Contact Database) designed to track potential, current and past sales clients.
We receive and distribute PII from both our clients (employers/companies) and candidates (potential employees), as part of the recruitment services we provide. We may provide employment, education, experience and work history, skills and qualifications along with the name and contact information for the purpose fulfilling the services we provide. Once the client or candidate is provided with PII, the candidate and client are now individually responsible for proper management of the other parties PII.
We do not knowingly collect personal information from any person under the age of 13. We are committed to protecting the privacy of children, and this website is not designed or intended for children under the age of 13. Any PII provided to Professional Insight, Inc. by a person under age 13 would be destroyed or deleted.
PII - Disclosure
Information stored in any third party Sales Contact application is available to all sales and support personnel and select members of management. Our third party providers uphold the same rigorous security guidelines followed by Professional Insight, Inc. and our employees.
PII - Retention:
We receive PII via online forms located on this web site or through service agreements acquired through regular mail, email, or by phone. This information is stored in a secure database indefinitely, until a time that a request is submitted to us to request it's removal. (see "PII - Modification" below").
PII - Users Rights:
If you have requested information from us using one of our online forms, you have sent us PII. If you wish to have your PII removed from our database, you may contact us and request it to be removed. (see "PII- How to Modify" below").
PII - Maintenance
We receive PII via forms located on our corporate web site. Information is maintained and backed up by management.
PII - Modification
You are provided the opportunity to "modify" or "remove" contact information by submitting a request via e-mail to modify or delete your PII. Please send all requests to info@professional-insight.com.
PII - Limitations
We do not have the ability to modify or remove your PII from backups, third party secure CRM applications, or payment databases. Information submitted to these entities may reside on their servers indefinitely.
Glossary
Cookies - A small data file that is stored on the hard drive of the computer you use to view a Web site. Cookies are placed on the user's computer and are accessible only by the party or site that placed the Cookie. Cookies can contain pieces of Personally Identifiable Information (PII). These Cookies often are used to make the site easier to use. For example, if you check a form box to authorize that we store your username on your computer so that you don't have to enter it each time you visit the site, it's stored in a Cookie on your computer.
Personal Identifiable Information (PII) - Information that may be used to identify an individual, including, without limitation, your first and last name, your home or other physical address, your age and income, your e-mail address, which Internet address you go to, what browser you are using, and other similar information (collectively, "Personal Information")